Oi!!
Posted on:
Thursday 27 July 2006
/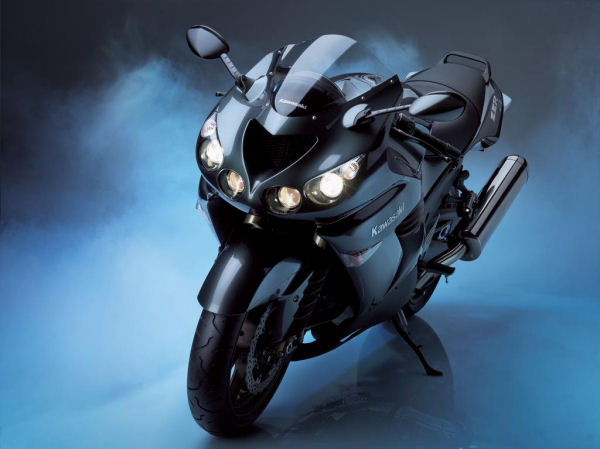 *drool*
Could this be the one?
As the end comes nearer (*) for my old Suzuki, it's time to slowly start looking out for her successor. I have been a long time admirer of the Yamaha FJR1300/A, and with the introduction of the new AS-model  with YCC-S (chip controlled shifting system or automatic clutch), it has become even more interesting.
However, there aren't a whole lot of motorcycles whose specifications compare to those of the new Kawasaki ZZR1400. And face it: power is cool and this baby has got a LOT of that.
With 190 pk (200 with RAM Air) at 218 kg (with ABS), a maximum torque of 154 Nm at 7500 rpm, and a supposed top speed of 324 km/h, this monster appeals to me in ways I cannot describe
I wonder if that buddy seat is a little comfortable. I hope so, for the sake of my girlfriend
I will definately try and arrange a test drive some time soon!
(*)
My "old" Suzuki GSX750F, as I already said here (in Dutch), is approaching the 100.000 km milestone. It's got just over 95.000 now, and my vacation has yet to begin. I have always said I would put 100k on the clock before I would trade it in for something else. Now that this moment is actually in sight, I am definately ready for something new…
Update August 12th:
We just got back from holidays in France, and the count is now up to 98527…
Update September 12th: 99155!
Update October 1st: 99880. Damn, why does that take so long? 😉